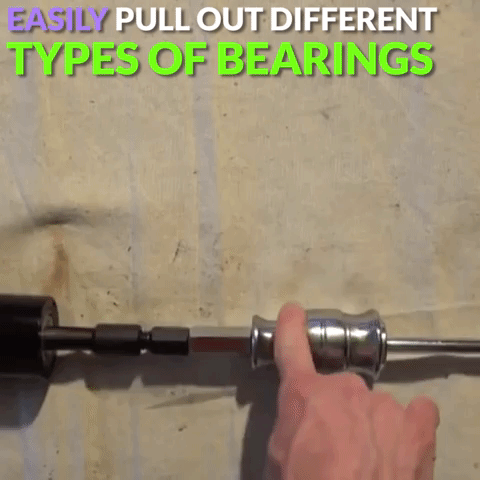 Wide Range of Applications: With different size and type of collets, Blind / Internal /Bearing Puller, this tool set fit a wide range of applications.
Easy to Use: Insert collect, expand it to fit the hole, and attach the slide hammer assembly.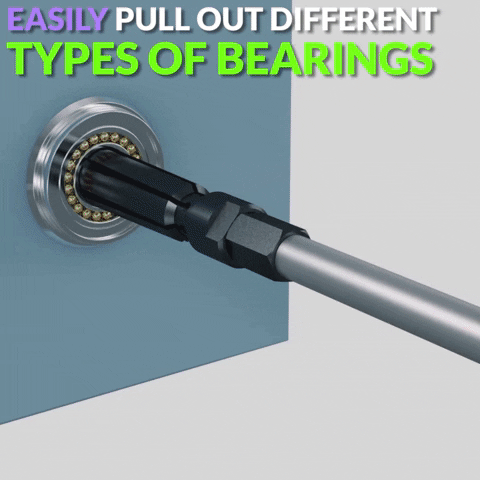 Multi Purposes: Ideal for pulling jobs, against the bearing for pulling out evenly without damage the parts, and perfect for professional and DIY use.
Convenient for Storing and Carrying: With a durable storage case, you could easily and neatly collect the tools and easily bring it to anywhere you like.
Product Description:
Material: 40 chrome + 45# Steel

Net weight: 8.6lbs

Hardness: HRC38-40
9 colletion sizes:
8~10mm (5/16"~13/32")
10~12mm (13/32"~15/32")
12~14mm (15/32"~9/19")
15~17mm (9/32"~11/16")
17~20mm (11/16"~25/32")
20~24mm (25/32"~15/1")
25~29mm (1"~1-1/8")
30~32mm (1-3/16"~1-1/4")