Countersink Drill Bit Set
is perfect for DIY homeowner as it is ideal for drill holes for screws. Every bits come with tricuspid centering system that helps to improve accuracy on centering for sharp and precise countersinking. They are made with high speed carbon steel material with titanium nitrate coating for high hardness & durability.
Countersink Drill Bit Set
are perfect for wood, fiberboard, particleboard, plywood, plastic, PVC, rubber etc. Works perfectly on bench drill, hand drill and conventional electric drill.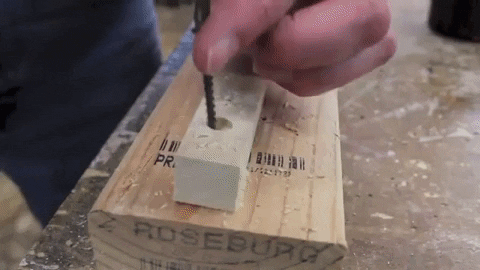 The countersink drill bits are easy to adjust, remove and replacement. Simply just loosen the collar and adjust to desired depth. Countersink Drill Bit Set makes drill, countersink, and counterbore holes all in one step.
Easy steps!
Attach a countersink drill bit to your power bench or hand drill.
Keep drill vertical 90°, get a smooth surface hole.
Screw cap perfect embedded in the surface of workpiece. 
Helpful Suggestions:
Keep the drill vertical while drilling.
These countersink drill bits are NOT for steel plate, iron plate and other hard materials.
To get a better result, bench drill methods are recommended.
Package Includes:
1*Allen Wrench
7*Countersink Drill Bits