Are you tired of tedious operation steps for picture hanging, construction, or decoration?
Our Laser Nail Leveler is a is a handy and easy to use home improvement tool that lets you line up shelves, pictures, cabinets, tiles, wall coverings, mirrors and more and safely hammer in nails. 
It has a pressure-activated on and off switch which projects a highly visible laser line when set against a flat surface. The laser has a range of up to 20ft (6m) so you can line up your fixtures in relation to any point in the room. 2 integrated level vials let you clearly align the laser horizontally or vertically.
It is designed with a patented rubber grip which firmly grasps any size nail or screw for safe and easy nailing.

Features:
✅ 

HIGH PRECISION AND VISIBILITY
-  It takes advanced technology to deliver maximum line laser visibility up to 20' (6m). Whether it's a strong sunny day or a dark night, its red laser line always has high visibility to give your home renovations or other DIY projects the most precise results.
✅ WIDE RANGE OF

 USE
- Whether you are hanging the shelves, pictures, and mirror or aligning panels, tiles and wall coverings, this tool would greatly help your project. 
✅ SMALL

 AND PORTABLE 
-The size of Laser Nail Leveler is small and it comes with a bag that can use to carry the tool around. 
✅ MAGNETIC WRISTBAND
- It comes with a magnetic wristband that gives you quick and easy access to nails or screws once the laser is in position.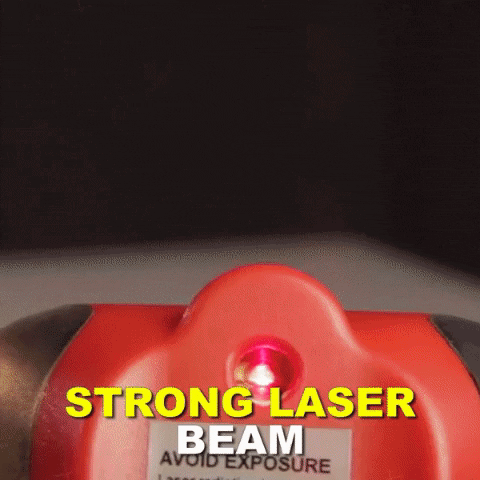 Specifications: 
Color - Red + Black
Power Source -
 2
x AAA Battery (Not Included)
Package Included:

 
1x Laser Nail Leveler